EXCLUSIVE STREETWEAR •• HAND PAINTED T-SHIRTS & SWEATERS
Artist / Designer NADIA VAN LUIJK creates wearable art, an alternative form of street art. Sweaters & T-shirts are her canvas, the streets are her gallery. She makes her art visible in public space as contemporary streetwear. She was one of the pioneers of artwear in 2005 and founded her current label LA BARBE BLEUE / THE LABEL WITH HAND PAINTED DESIGNS in 2015. Nadia's work is visually strong, very colorful and contains surrealistic elements. Her art is a quest for the deeper layers of existence. She's a master in combining two or more recognizable images into an illogical whole and creating an artistic mindfuck to reset and refresh your brain. Thanks to her muse & lovepartner Food Artist LONDON LOY, food is an important source of inspiration. It connects people and and shows how genius nature and humanbeings are. HIP HOP & GRAFFITI are also of great influence, present in her life since the 80's.
The best compliment for Nadia? When someone falls in love with her work and is proud to wear her artwear every day ;)
ARE YOU THE LUCKY ONE?
Want to see more of her art, check: www.nadiavanluijk.com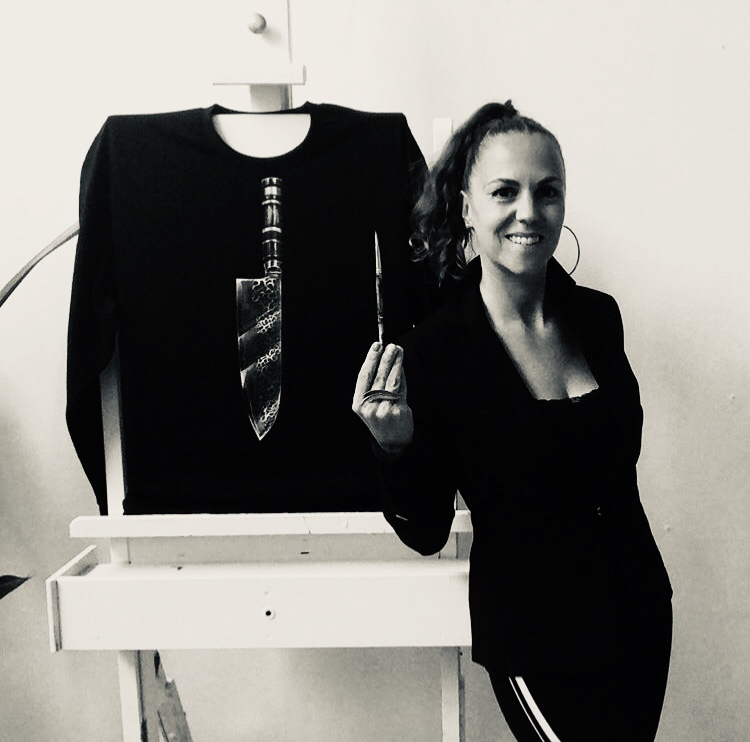 LA BARBE BLEUE by NADIA VAN LUIJK